Anchor⚓Point Brain Mapping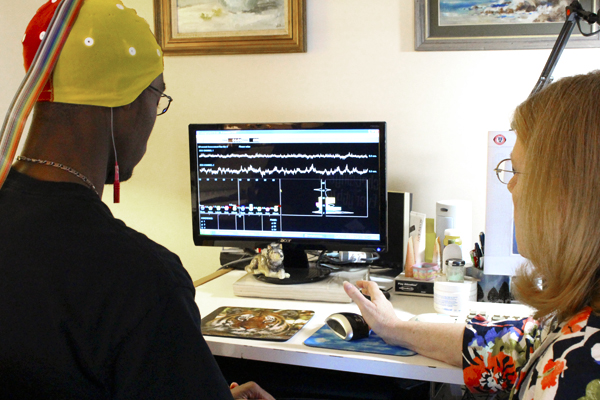 Brain mapping is a sophisticated form of neurofeedback therapy. Many sensors are placed on the scalp to measure the power of brainwave frequencies at the scalp and to determine the regional functioning of the brain. No dyes or contrast agents are used.
The sensors send the electrical signals at the scalp sites through an amplifier and on to an electroencephalograph (EEG). The signals are then displayed on a monitor. This approach is especially helpful in cases of attention disorder or concentration problems, as well as rebuilding brain cells following a trauma or brain injury.
All of these therapies are non-invasive and painless. In some cases there may be mild discomfort but most people experience these techniques as pleasurable and effective in helping them to be more in control, able to concentrate, and overall feel better.
Anchor⚓Point Location Map
Address
3320 Old Salem Road SE
Conyers GA 30013
Call
Phone: 678-210-1166
Fax: 678-210-0177
Email
doctors@anchorpointga.com
Hours
Mon - Fri: 3pm - 9pm (By Appointment)
Weekends: Closed